FOR IMMEDIATE RELEASE
Are You Ready For The Truth?
"Weapon of Mass Destruction: The Murderous Reign of Saddam Hussein"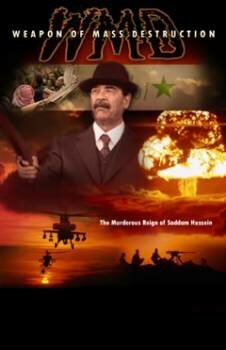 The movie every American must see. If the United States had not removed Saddam Hussein from power, we would owe Hitler an apology.    A true documentary about the Iraq war and its human and economic toll.
Starring
Victor Davis Hanson      Judith Mendelsohn Rood
Evan Coyne Maloney    Jano Rosbiani, Co-Producer
Arnold Schwarzeneggar   Earl Grizzell, Co-Producer
President George Bush      Brad L. Maaske
###
(PDF Download)