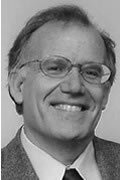 Victor Davis Hanson
Senior Fellow
Victor Davis Hanson is a senior fellow at the Hoover Institution.
Hanson was a full-time farmer before joining California State University, Fresno, in 1984 to initiate a classics program. In 1991 he was awarded an American Philological Association Excellence in Teaching Award, which is given yearly to the country's top undergraduate teachers of Greek and Latin. He is currently a professor of classics at the university.
Hanson was a National Endowment for the Humanities fellow at the Center for Advanced Studies in the Behavioral Sciences, Stanford, California (1992?93), a visiting professor of classics at Stanford University (1991?92), a recipient of the Eric Breindel Award for opinion journalism (2002), and an Alexander Onassis Fellow (2001) and was named alumnus of the year of the University of California, Santa Cruz (2002). He was also the visiting Shifrin Chair of Military History at the U.S. Naval Academy, Annapolis, Maryland (2002?3).
Hanson is the author of some 170 articles, book reviews, and newspaper editorials on Greek, agrarian, and military history and essays on contemporary culture. He has written or edited thirteen books, including Warfare and Agriculture in Classical Greece (1983; paperback ed. University of California Press, 1998); The Western Way of War (Alfred Knopf, 1989; 2d paperback ed. University of California Press, 2000); Hoplites: The Ancient Greek Battle Experience (Routledge, 1991; paperback ed. 1992); The Other Greeks: The Family Farm and the Agrarian Roots of Western Civilization (Free Press, 1995; 2d paperback ed. University of California Press, 2000); Fields without Dreams: Defending the Agrarian Idea (Free Press, 1996; paperback ed. Touchstone, 1997); The Land Was Everything: Letters from an American Farmer (Free Press, 2000); The Wars of the Ancient Greeks (Cassell, 1999; paperback ed., 2001); The Soul of Battle (Free Press, 1999, paperback ed. Anchor/ Vintage, 2000); Carnage and Culture (Doubleday, 2001; Anchor/Vintage, 2002); An Autumn of War (Anchor/Vintage, 2002); and Mexifornia: A State of Becoming (Encounter, 2003). His new book, Ripples of Battle, will be published by Doubleday in autumn 2003.
(2003)
Web Site Address: www-hoover.stanford.edu/bios/hanson.htm