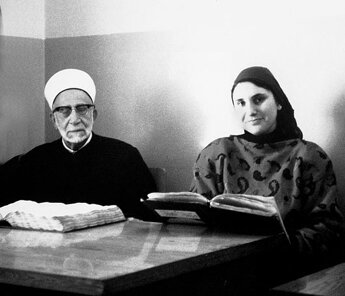 Judith Mendelsohn Rood, Ph.D.
Associate Professor of History and Chair, Department of History, Government, and Social Science
Judith Mendelsohn Rood is Associate Professor and Chair of the Department of History, Government and Social Science at Biola University.
Rood joined the faculty at Biola University after teaching at William Tyndale College, Wayne State University, and Oakland University (1993-2001). She received her Ph.D. at the University of Chicago in History (1993), her M.A. at Georgetown in Arab Studies (1982), and her B.A. in History at New College (1980).
Rood received a Lady Davis Dissertation Fellowship at Hebrew University to research her dissertation in the archives of the Islamic Law Court in Jerusalem (1985-7). Rood also studied at Hebrew University (1977-78 and 1985-87) and was an intern at the Egypt Desk at the State Department in 1980. She held the McNair and Title VI Fellowships at the University of Chicago and scholarships in Arabic at Georgetown University.
Rood is the author of Sacred Law in the Holy City : The Khedival Challenge to the Ottomans as seen from Jerusalem, 1829-1841 which analyzes the political and socio-economic roles of the Muslim community of Jerusalem in the Ottoman period by focusing upon the rebellion of 1834 against Muhammad Ali. (Brill/1994). She is also wrote a chapter on the death penalty in the Palestine National Authority in Austin Sarat and Christian Boulanger, eds, The Cultural Lives of Capital Punishment: Comparative Perspectives
Rood teaches courses in World Civilizations, History, and Middle Eastern Studies at Biola University.